Entrepreneurs dream, they build and they care. They spend hundreds of sleepless night to make the idea great. We know how much they need an interactive deck to convince investors and clients.
To make this happen we started our journey in 2012 and till now have worked with hundreds of US and EU companies. Some of our awesome clients are EmpireOne, Boncheck GmbH, MobilefYre, Rafa Accounting, Gurland BPO, FitOrg,  etc.
We ensure all of our awesome clients are getting the best possible service. You know service is not only about quality, but it's also about communication and commitment. The best part is most of our clients are returning buyer. Your positive word of mouth is our hidden weapon. 
Trust us for once and we will never let you down.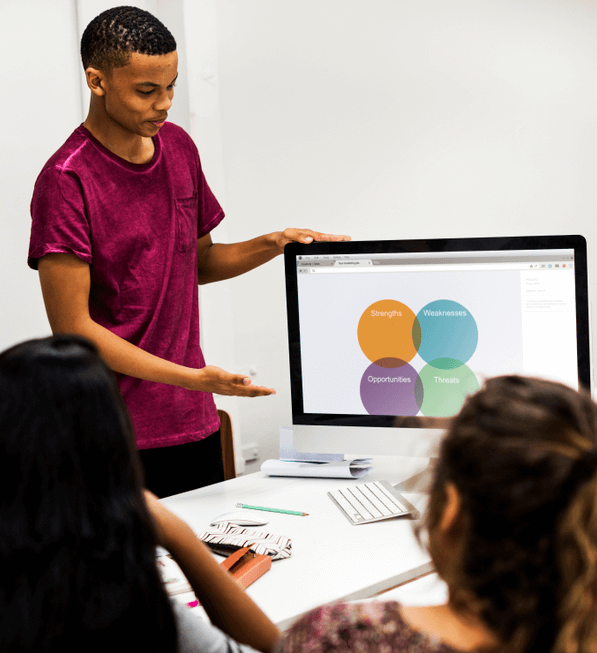 You hate reading pitch deck. Right? Investors and audiences hate too. They get bored and guess the result. You miss the fund, sales or potential clients.
You are not the only startup looking for funds. Hundreds of founders are trying to catch your investors though only a few of them will get the funds they deserve.
It takes even years to develop an idea. You spend hundreds of sleepless night to make the idea great. Then you design presentation and jump for fundraising. But the bitter truth is most of the pitch deck sucks.
I have seen hundreds of presentations. Trust me 90% founders fail to tell the story they are working on for years. Sounds crazy?
Business is all about stories. You sell story, customers buy story and investors invest in the story you tell. It does not matter how great your idea is if your pitch deck can't tell the story. An interactive presentation can change the game. We believe a great story deserves a better presentation. Your idea and our experience will make a difference.
Let's tell your story. 
Want to know more?
Our Prezi specialist team is waiting to answer your all questions. Just click the Let's "Talk button" and write your queries in details as much as possible. We will contact you shortly and answer your questions.  
CLIENT'S
FEEDBACK
Let's hear what our beloved users say about us
That was easy and very fast for a hell of a job. Thanks a lot, to Trendy Pitch. The output is even better than my expectation. Will come back again.
Arno Backhaus
Equeep Group
This Prezi presentation was urgent and they completed it within 24 hours. Excellent communication. He is so helpful.

Grace Olivia
Rafa Digital
It is my second project with Trendy Pitch and I am highly satisfied. Thanks a lot and look forward to doing business together again.

Benjamin Logan
Medifast
Great experience!! We are very satisfied with the work, exactly what we wanted! Would definitely recommend. Thanks!
Michael Jacob
Fashion Designer
Trendy Pitch turned our existing PowerPoint into a dynamic Prezi. Really impressive. keep up the good work. Thanks
Ella Sofia
Noop Net
Thank you so much for the work, no doubt they are very professional at Making Prezi Presentations. Highly recommended. Will order more soon.
Liam Mason
NutriSystem
Excellent service, great communication and very friendly. all tasks I asked for were completed. I would highly recommend and I will be returning to use the great services again! Thanks, Trendy Pitch.

Zoey Philips
Online Marketer
I needed to present my essay in a compelling way. They made just that. They took my criticism and refined my wishes in the best way possible. Highly impressive.
William Daniel
GSI Technology
LOOKING FOR BRANDABLE PITCH DECKS?
Then you are in the right place. Our research and development team is ready to brainstorm for the
best output. Let's discuss your projects.We will love to help you.